Gene Noble
Gene Noble marks the beginning of "what's new" at Hidden Beach. The artist is our first new signing after a years long hiatus of new artist signings. Though new to our roster, Gene is perfectly aligned with everything our brand has always stood for: Quality Soul.
Before embarking upon a solo career, Gene was a sought-after songwriter for artists like Jason Derulo, Chris Brown, and Faith Evans. As a singer, Gene toured with the likes of Alicia Keys, Usher, Sting & Shaggy, Chris Brown, and Lauryn Hill.
A walking melting-pot of music, the New York native was initially raised as a military brat in Manhattan, Kansas––soaking in a variety of musical influences along the journey. Early on, Noble developed a love of jazz, gospel, R&B, rock, pop, and even country. But it wasn't until a young Noble experienced an electrifying performance by famed soul-singer D'Angelo––on his acclaimed Voodoo tour––that Gene discovered his own creative calling. It was then that he knew he wanted to sing and touch the world.
Digital Release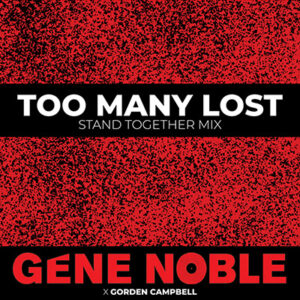 Digital Release